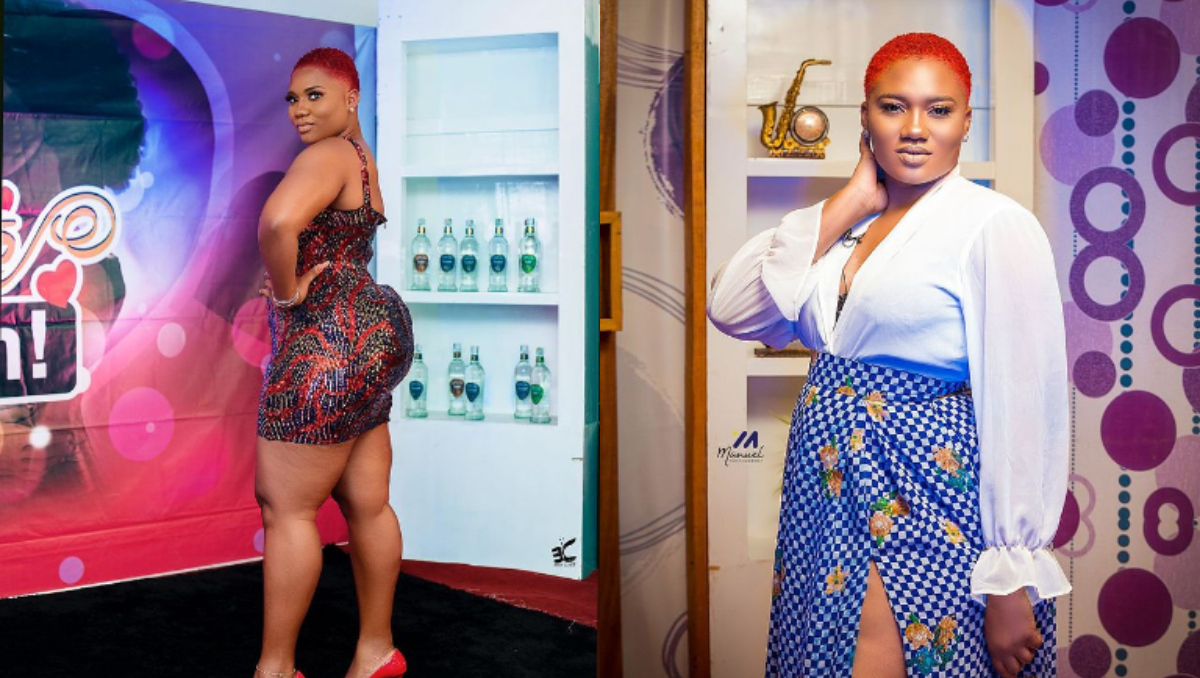 Mental health advocate, professional on-air media personality and part-time nudist – Abena Korkor, has dropped an emotional message on her Instagram page after pepper mouth Kwame A Plus brutally insulted her after she described him as a snitch in one of her writeups.
According to Abena Korkor, "She will heal". It is a known fact that the media personality is suffering from bipolar which makes her behave weird at times.
We pray that she eventually heals from her trauma and all the agonies life has shown her.
Earlier yesterday, Kwame A-Plus took to his Facebook page to body-shame Abena Korkor. He advised Abena Korkor to utilize the same energy she uses to embarrass key figures in the country to go to the gym and lose weight.
He went on to say that the majority of plus-size women hide behind the excuse that "they feel comfortable" in their bodies and refuse to exercise. And went ahead to compare Abena's status to that of a grocery store.
Source: Gossips24.com
The post Abena Korkor drops an emotional message after Kwame A Plus brutally insulted her (Screenshot) appeared first on Gossips24.com.