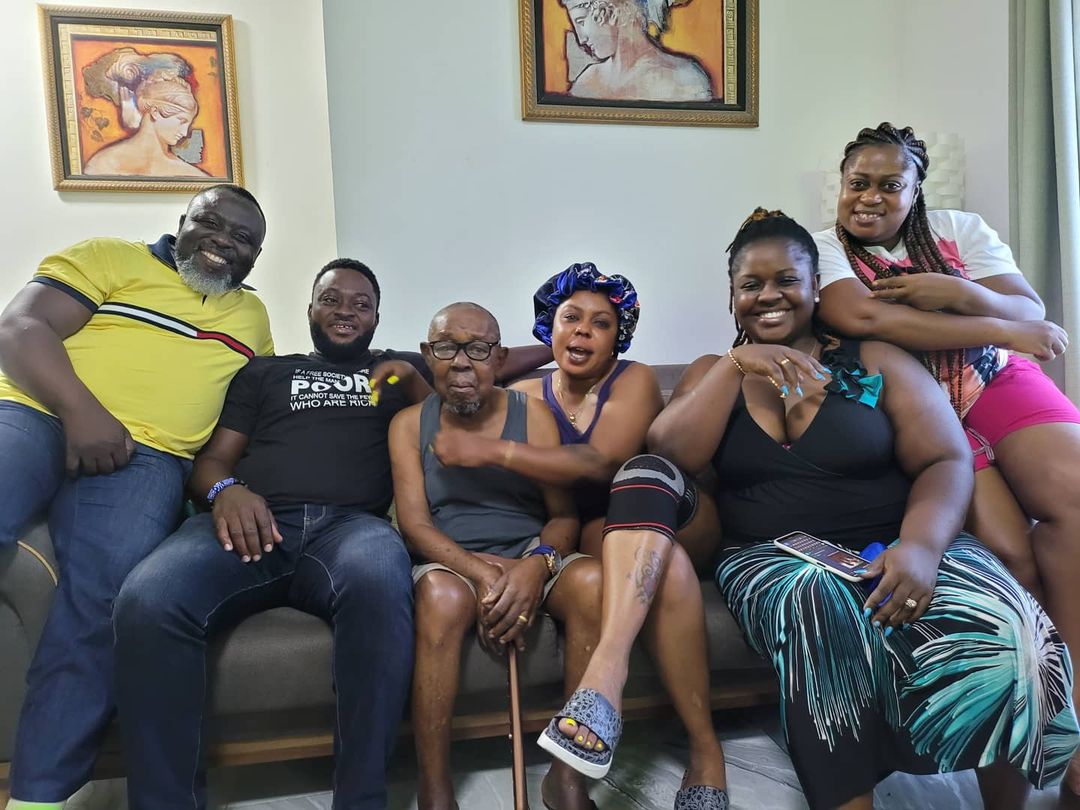 Actress and comedienne, Afia Schwar has shocked her admirers by unveiling her two sisters and posting them for the first time online.
This is the first time the loudmouth celebrity has shared [pictures of her two sisters who are very beautiful and appear calm and mannered than her.
She captioned the family photo as;
Family pic with Daddy
Fufu after party.
Ps:the ladies in the pic are my younger sisters ooo hmmm
Far from this news, Afia Schwar who disturbed our ears with brags that she will be hosting a lavish birthday party for her two sons wasn't able to live up to expectations.
Videos from the birthday show that it was just a small get to gether party she organized for her boys and nothing luxurious as she projected earlier on.
The post Afia Schwar shares adorable pictures of her two sisters who are more beautiful than her for the first time appeared first on Gossips24.com.