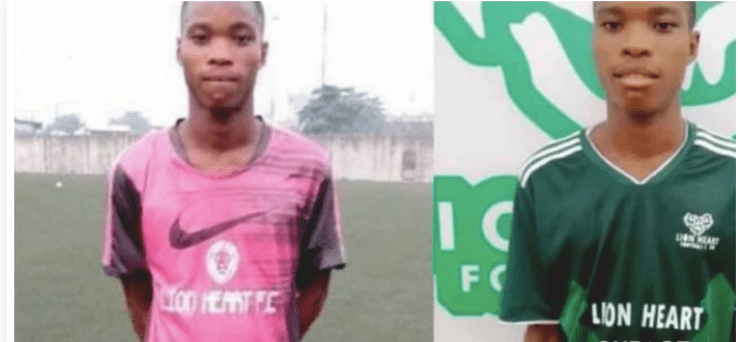 The world is indeed a scary place to live as a young footballer whose dream was to play outside his country has had his destiny been cut short after he hit his head and died just some hours to him joining a club he has been called to come play for.
The young man whose name was identified as Kelechi Okafor, a 21-year-old footballer was just a few hours from attaining his dreams when he had an aerial duel with another player resulting in him dying.
According to reports the young man decided to have his last training session with his former team before he left but unfortunately died even before the match ended.
His team members who were at the scene of the event rushed him to the hospital but died just before they reached the hospital.
Speaking with a colleague of the player he revealed that he had already bought his ticket and also was scheduled to fly that same day around 8:45 pm.
Source:Gossips24.com
The post Ay3 Ka! Young Footballer Dies Just A Day To Him Travelling To Europe To Play For New Club appeared first on Gossips24.com.