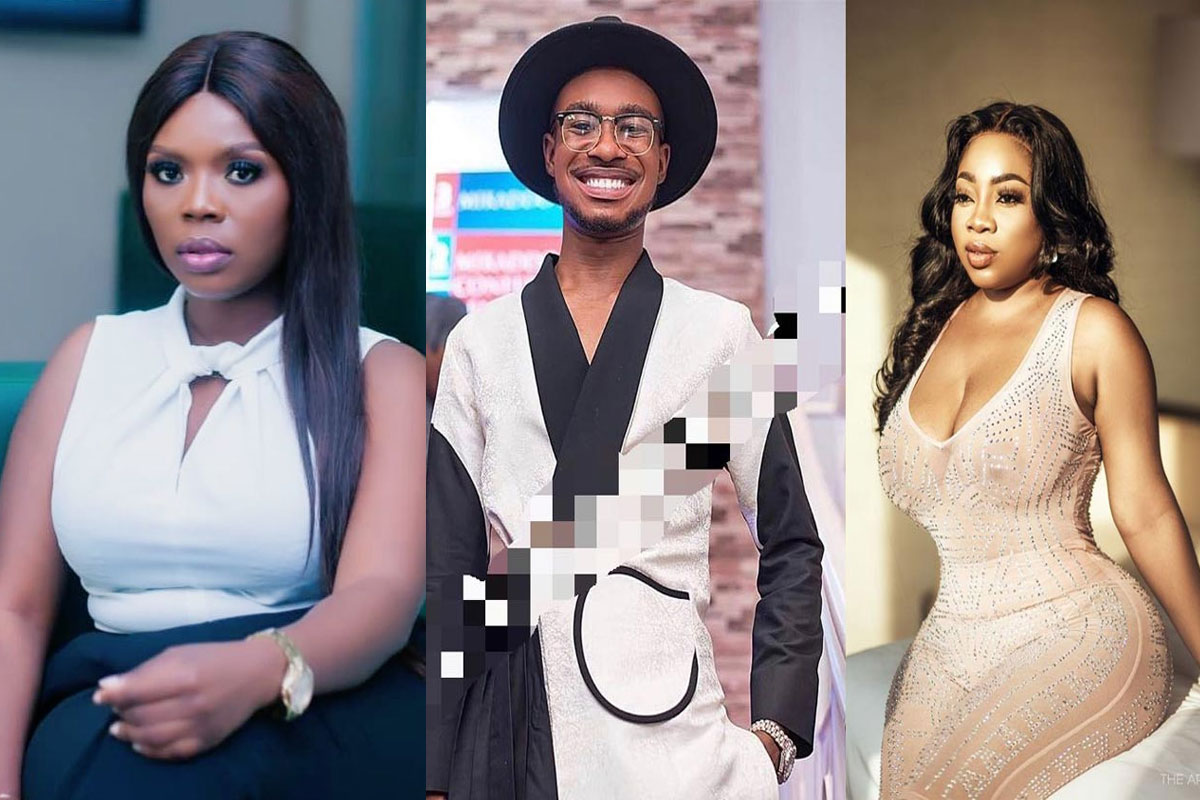 Samuel Nelson, Moesha's personal assistant, recently betrayed the actress during a conversation he had with Salma Mumin which was later leaked into the public domain.
During the chitchat with Salma Mumin, Nelson described what has then happening to Moesha as the work of the devil and further suggested that she may be paying a price for her wrongdoings.
According to Nelson, Moesha was dating several guys and chopping their monies left-right-centre. He added that she saw a Nigerian senator, doing a gory occult act during a video conversation.
He continued that terrifying things Moesha saw were what was disturbed her mental health, driving her to flee God.
Commenting on this saga, Delay cursed and said that Nelson will greatly suffer for stabbing Moesha at the back
there was an audio of someone purporting to be Moesha's brother but it later turned out that it was not true and that he was Moesha's PA. What shocked and got me perplexed was that he said Moesha was going to suffer".
this is someone who from all accounts has been working with Moesha and almost at home with her … In this world, if God does not take care of you, you'll bring your enemy into your house. I never met the boy but the person who informed me mentioned this guy's name as the one spreading it. So he has really sold Moesha but God should have mercy on us".

I blame all of us. Sometimes we meet people and pick them up as relatives, it's good but we should be careful. Your friend can never be your brother. Often we hear stories of people being introduced to drugs, other vices and in all cases, it's friends, not brothers".
All problems we get in this world are from friends. Most of my issues have been with friends so today I'm using Nelson as a point of contact to all celebrities to be careful. Let's be very careful with people we pick as friends. I don't know what to say aside from being shocked and perplexed. How can you tell someone who has fed and clothed you that she will suffer, you will rather suffer, Nelson
Source: Gossips24.com
The post Delay 'curses' Moesha Boduong's P.A for dropping the 'dirty secrets' of the actress into the media appeared first on Gossips24.com.