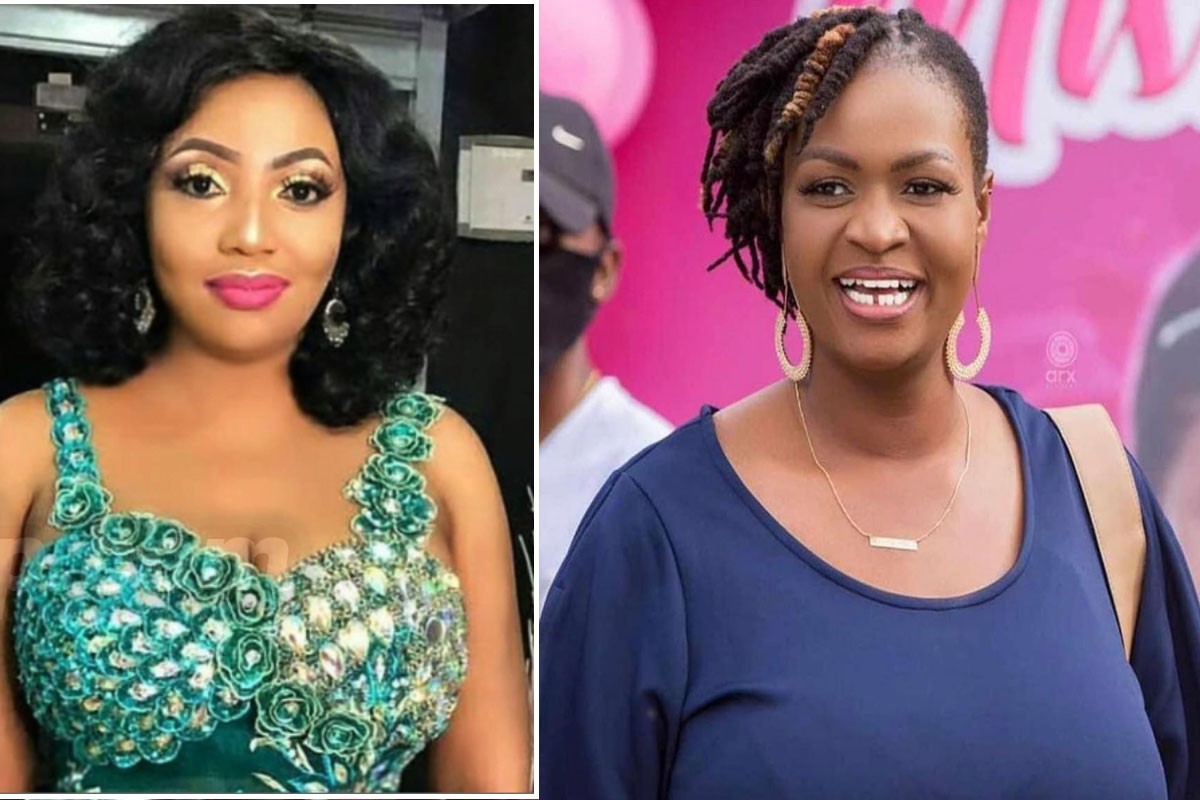 Ghanaian socialite and entrepreneur, Diamond Appiah, has given Ayisah Modi a dose of her bitter syrup once again following the BHIM Nation's most recent attack on Tracey Boakye after she cornered Afia Schwar to land heavy jabs on her during their e-banter some few days ago.
It can be recalled that some few days ago, Ayisha Modi vowed to expose Tracey Boakye big time by exposing all the big me she has been blackmailing in the country.
She went on to say that she knows Tracey Boakye's Fidelity bank which has been using to receive her spoils like a bandit.
It is at the back of this accusation against Tracey Boakye that Diamond Appiah who has close ties with her has jumped into her defence.
According to Diamond Appiah, there's no iota of truth in Ayisha Modi's contentions against Tracey Boakye.
The film entrepreneur further went on to describe Ayisha Modi as an old failure who projects her demons and failures in life on young and well-doing ladies such as Tracey Boakye.
On Mzbel whom she has beefed sometime ago, she said her restaurant is an inch away from going to of business.
Sharing a photo of Tracey Boakye, she wrote:
The funny aspect is dat all the wrong information n lies about me out der was fabricated by one bitter old failure who doesn't even know my family, relationship, my house or the color of my gate.

Madam dead chop bar is bleeding with depression oo cos her lies has drowned her in shame .. Baby girl bra ha @tracey_boakye is very funny the lies dey hv fabricated abt u too cos dey hv no update. Abeg oo which Fedelity bank staff has seen her in any fedelity branch before.

Eeii has ur lies Reach this madness level. Anyway, my good friend Nhyira Papa says hi to u bleeders, we are happy all u hv Outchea is 100% wrong information. Mafia Association we move #oledy planke why u no go do the competition again??
Source: Gossips24.com
The post Diamond Appiah ties Ayisha Modi and Mzbel together to lash them appeared first on Gossips24.com.