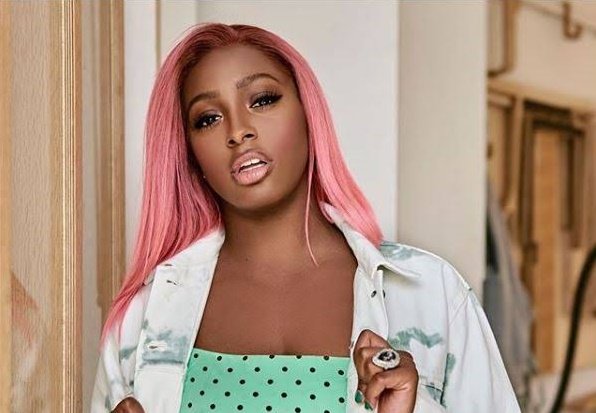 Popular Nigerian disc jockey, Dj Cuppy born Florence Ifeoluwa Otedola has reacted to the several criticism on the internet.
According to her she's tired of the everyday backlash coming at her for gaining weight and not focusing on her body.
She made this known after sharing some pictures of her MTV cribs viewing party and was spotted wearing her usual traditional color pink costumes with other guests.
Well, after posting the pictures, a fan went under the post and commented that she has gained so much weight.
Upon seeing the comments she captured it and sent to Instagram story with the caption of being sick and tired.
Meanwhile, she has already reveals she prefers summer money to summer body hence people should stop talking about her body.
She wrote,
"Seeing "Cuppy you're fat" comments on my recent pics A …Yes, I know I have PUT ON WEIGHT! My Priority- Health? Yes. Weight? No. Said it last year and I'll say it again… SUMMER MONEY OVER SUMMER BODY!"
The post Dj Cuppy Laments About The Constant Criticism Over Her Body, Says She's Sick And Tired appeared first on Gossips24.com.