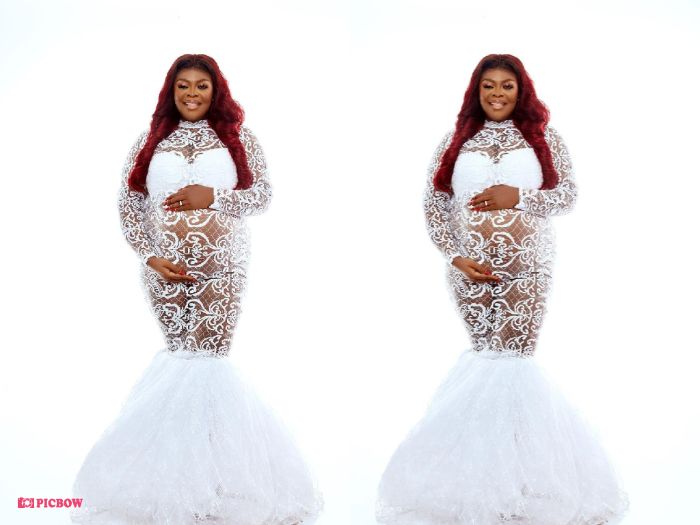 After much pressure from her rival, Erica, Zionfelix's girlfriend Minalyn has finally released her baby bump pictures just after a week of giving birth.
The new mother shared two images on her IG page that captures how she looked awesome during her pregnancy.
She's dressed in a see-through white lace dress with a touch of sophistication – it's a form-fitting number that perfectly displays her baby bulge while also exposing her curves.
Rumors on the local digital space has it that, Minalyn had planned to share her baby bump pictures long before she gave birth but because her baby daddy's scandal popped up, she decided to wait till she finally gives birth.
She captioned the photos;
My bundle of Joy. @pax_pam  #babypax2021
Source: Gossips24.com
The post Exclusive baby bump pictures of Zionfelix's girlfriend, Minalyn surfaces online appeared first on Gossips24.com.