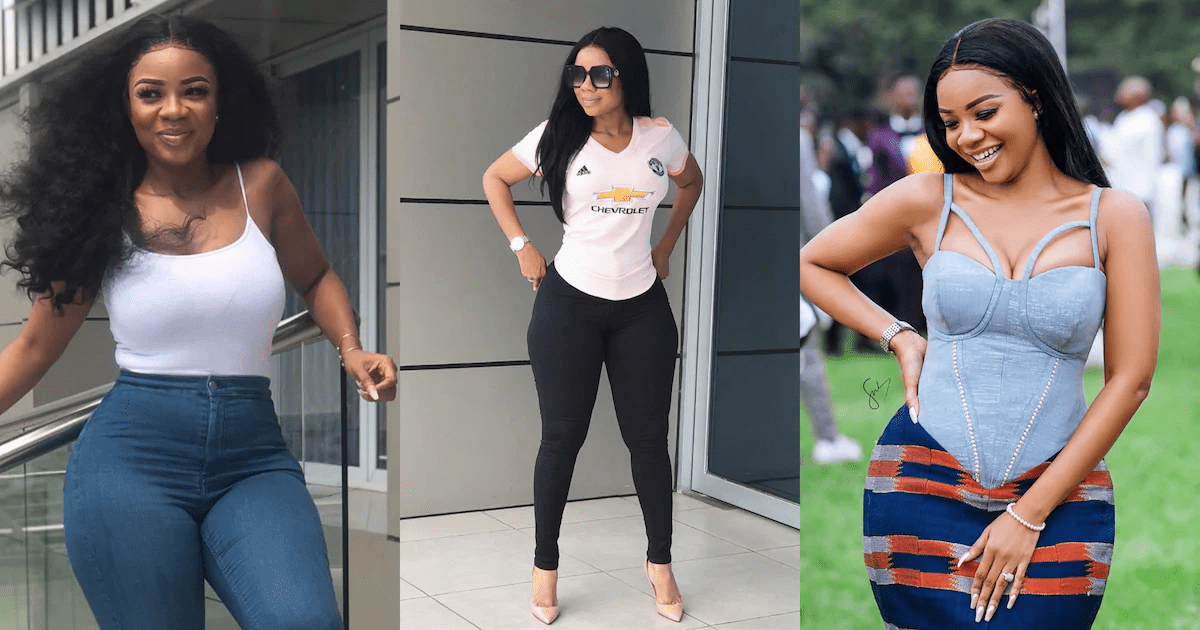 Serwaa Amihere finally has finally broken silence on her alleged tending [email protected] video and photos.
Earlier yesterday, the award-winning journalist was all over in the news after an anonymous Snapchat user dropped a couple of bedroom photos and videos of her.
Bombshelli, who is the brainer behind the saga purported in a couple of posts he shared on his Snapchat stories that Serwaa Amihere and her sister have been serving some top government officials with 3some  marathons.
It was also asserted by Bombshelli that NPPs chief scribe NAPO, was forced to dash Serwaa 20,000 cedis for abortion after she lied to her that she's pregnant for him.
These and many more deadly secrets were split by Bombshelli. At the moment, Serwaa Amihere is No.1 on the local trends table.
After 12 hours of bashing and name-calling from Ghanaians, Serwaa Amihere has proven that she is unshakable and remains nonchalant about the dreadful scandal about her that is making global waves.
She has resorted to her Twitter page to tell her fans and loved ones that she is fine and still focused on professional dreams.
In this video, beautiful Serwaa can be seen beaming with glittering smiles whiles under a makeup session to host Ghone's GH Today show.
She captioned the video as: Are you watching #GHToday?
Fameye's spanking new song dubbed "Praise" was playing at the background.
Check out the video below to know more
Are you watching #GHToday? pic.twitter.com/SLhi5IbzCE

— Serwaa Amihere (@Serwaa_Amihere) August 13, 2021
Source: Gossips24.com
The post Exclusive: Serwaa Amihere finally breaks silence on her alleged trending [email protected] video and photos appeared first on Gossips24.com.