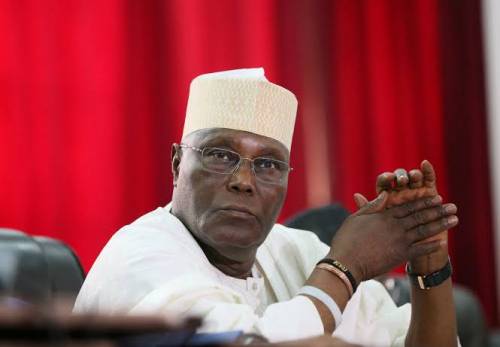 A new report on how former Vice President Atiku Abubakar was the focus of an investigation 11 years ago by the United States Senate Committee on Homeland Security and Government Affairs, chaired by Senator Carl Levin has surfaced online.
Between 2000 and 2008, Atiku's fourth wife in the United States, Jennifer Iwenjiora Douglas Abubakar, utilized offshore corporations as Vice President of Nigeria to transfer millions of cash to her.
Jennifer, a native of Onitsha Anambra State and a Nigerian Television Authority News correspondent in the 1980s, eventually relocated to the United States and became a citizen.
According to the committee's report, which was submitted to the US Senate on February 10, 2010, the illegally transferred funds made Atiku an "employer of labour" and proud owner of the American University of Nigeria (AUN), a school whose tuition fees are out of reach for more than 99 percent of Nigerian students.
Former President George W. Bush had prevented Atiku and other politically exposed people from receiving visas to the United States in 2004.
Source: Gossips24.com
The post Former vice president, Atiku Abubakar's wife busted for money laundering appeared first on Gossips24.com.