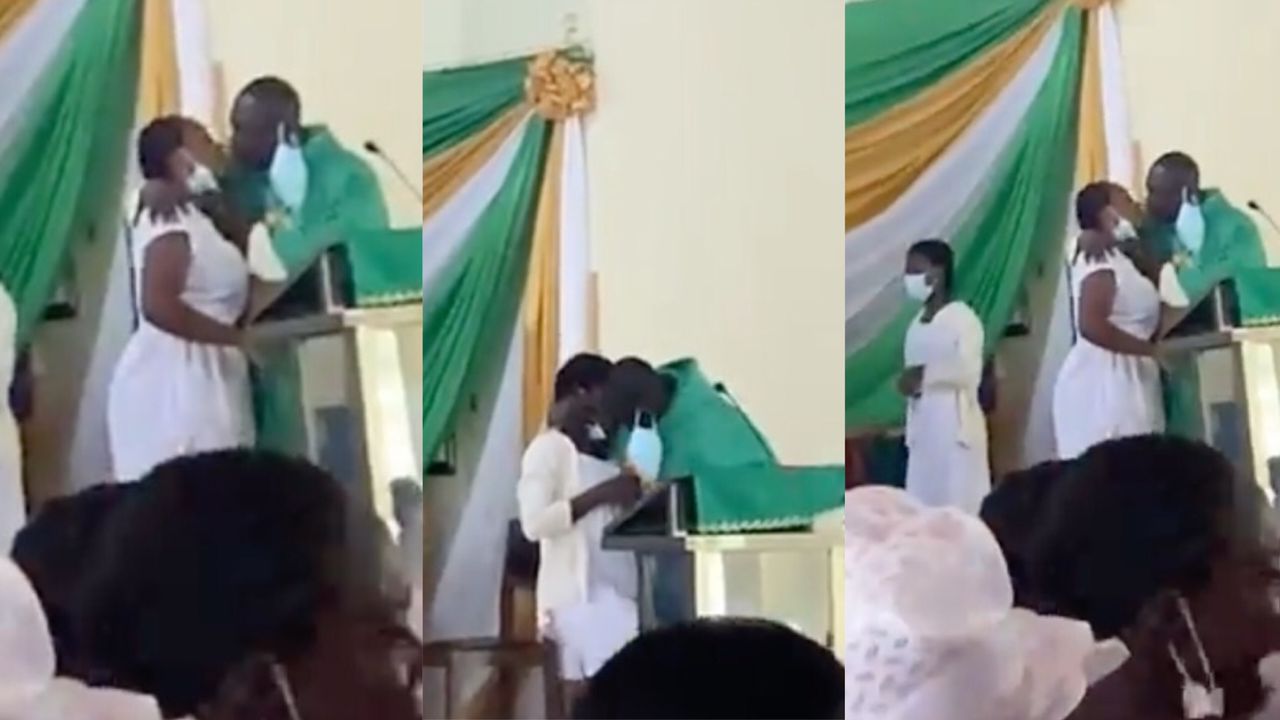 The Anglican Church has come under severe backlash after this video of a Rev Father forcefully inviting some students of St Monicas' College of education to k!ss him under the condition of a "Holy K!ss".
Anglicans on the internet have argued that there's nothing wrong with the Rev Father's action because it has its origin in the Bible
According to them, "holy kiss" is used to officially welcome new converts of the school to the body of Christ Jesus.
In the fast trending video that has received mixed reactions from Ghanaians, the Reverend Father invited the new coverts to come and have a taste of his lips in a very solemn manner during a church service in the school's auditorium.
Whiles the "Holy kiss" session was ongoing, other students who couldn't believe their eyes were wildly cheering on and screaming their lungs out.
This video has given rise to a new hot conversation piece on the internet. Some netizens have called on the school of authorities of St Monicas' College Of Education to immediately take action over this disgusting development.
Stay tuned for more!!
Source: Gossips24.com
The post Hot Video: Rev Father forces St Monicas' College of education students to k!ss him as "Holy K!ss" appeared first on Gossips24.com.