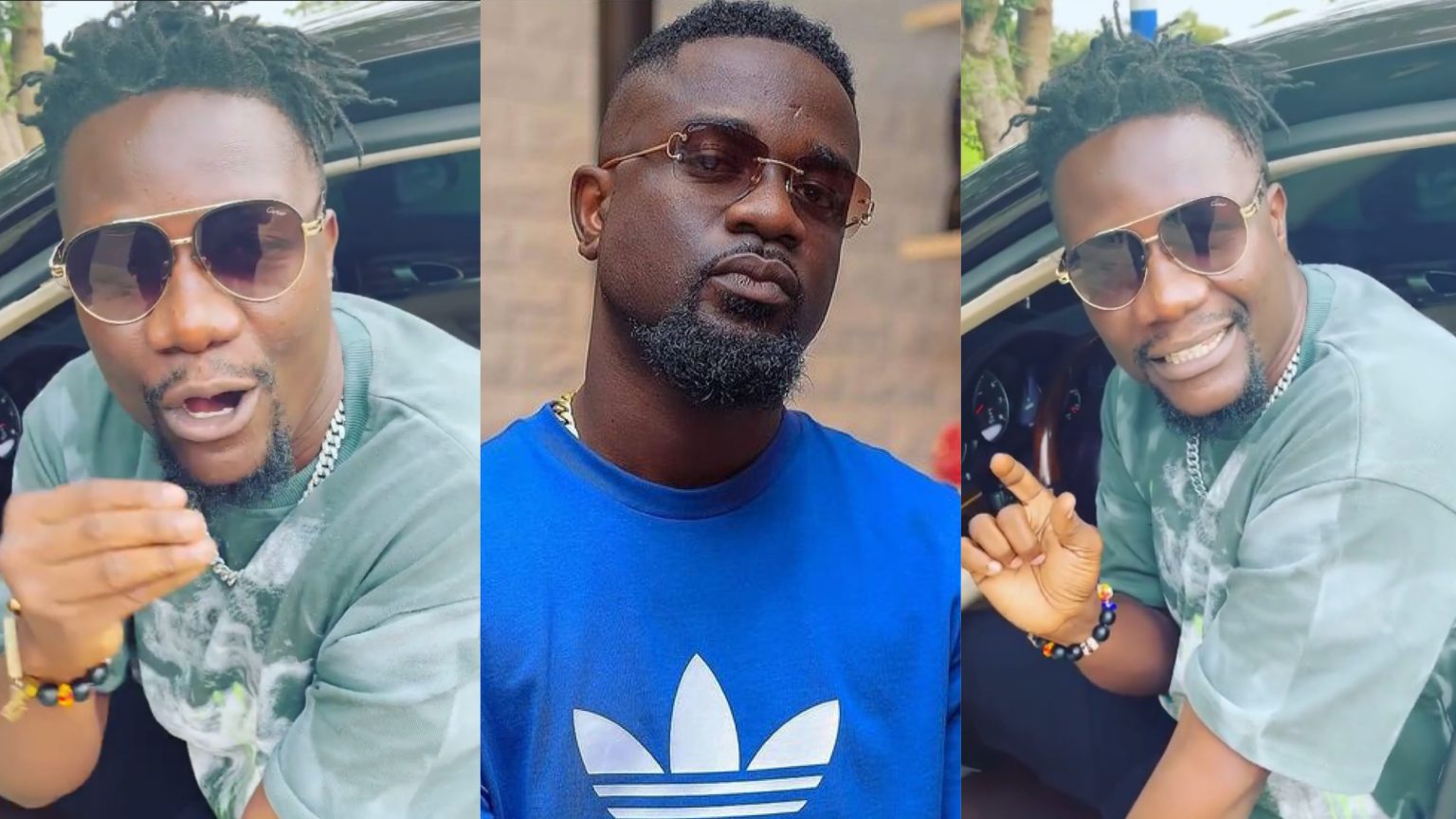 Obibini appears to have the balls of steel for dissing Sarkodie and further giving a deadly warning. The rapper is currently calling for the head of Sarkodie following the comments he made during an interview on Beatz FM in Nigeria.
When Nigerian presenter, Osi Suave said that Ghanaians have not properly recognized Sarkodie's immense contribution to Ghanaian and African music, the rapper agreed to his fallible comments and also said lamented over how Ghanaians don't cherish him.
Apart from Obibini, many Ghanaians have also expressed their disappointment in the rapper for his comments because evidently, he is the most supported and cherished artiste in the industry at the moment.
According to Obibini, if he was to get just 20% of Sarkodie's support, he would have been touring the world by now.
He further described Sarkodie and an ungrateful being who is still not soothed with Ghanians overwhelming support for him.
In a self-made video he shared on his IG page, he brutally jabbed Sarkodie left-right-center.
The caption of the video was a strong warning to Sarkodie never to dare talk down on his career because he has been 'chopping his sister in his car which we can't tell is true/false.
He wrote;
Before you spit on my career,
Know that I got your pretty sis up in my KIA
I might be part of La Familia
A new hot beef is gradually brewing around the corner.
Source: Gossips24.com
The post I chop your sister in my car so don't dare diss me – Obibini warns Sarkodie (Video) appeared first on Gossips24.com.