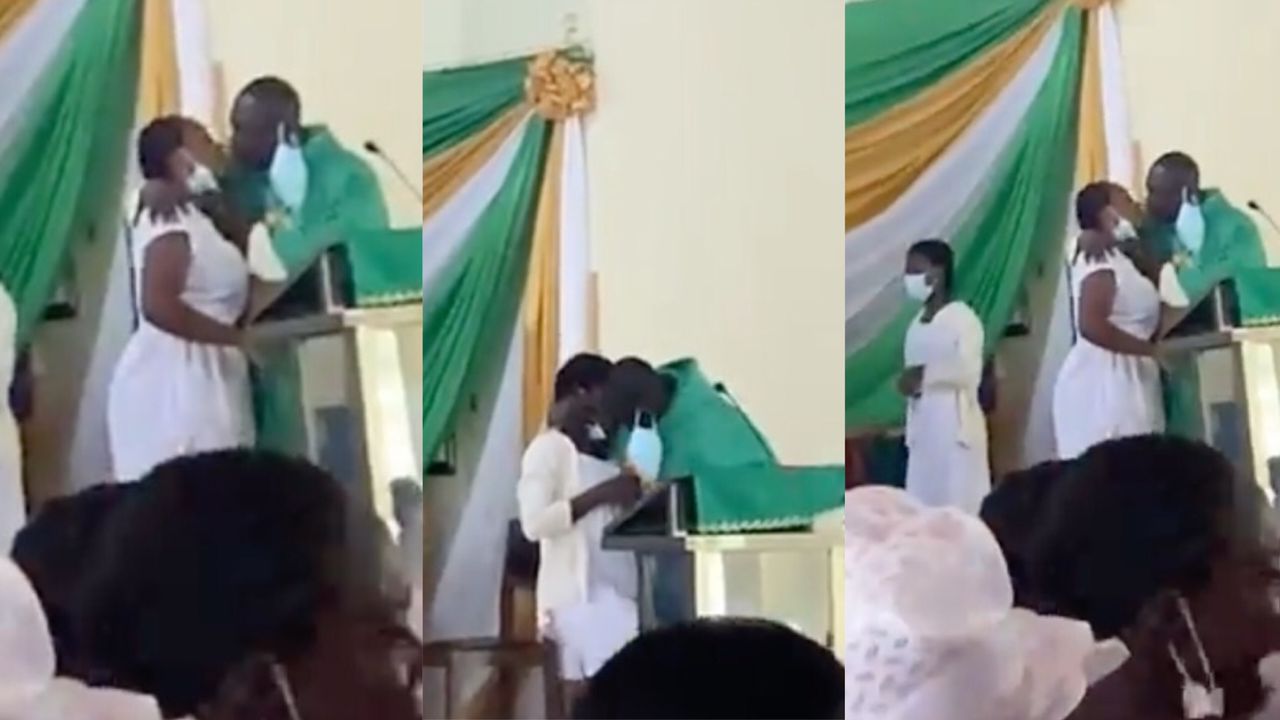 Rev Father Ricky Larbi is now sweating like a pregnant frog where ever he is following the deadly revelations that are gradually flooding the media space after his infamous k!ssing video went viral.
A student of St Monica College of Education where the incident happened has opened up to the media about the Rev Father's 'ashawo" lifestyle on campus.
On the authority of this student who has chosen to remain anonymous, Rev Father Ricky Larbi is fond of using profane words whiles preaching.
She underlined how he has been mentioning "Joshua" as Shua (Testicles).
The St Monicas' College of education student also pinpointed how Rev Father Ricky normally tells students "Me di wo dwuma" which literally means "I will f*ck you".
The informer also dropped some details about the three students in the viral video who were receiving the ill-famed k!ss from Rev Father Ricky Larbi
Check out the screenshot below to know more…
In other news, the Anglican Church has dropped a press statement to disassociate itself from the Rev Father's tagged unbefitting behaviour.
The church has also disclosed that thorough investigations have been launched to keenly look into the matter.
Source: Gossips24.com
The post "I will [email protected] you" – Student exposes how the Anglican Rev Father has been harassing them for s3x (Screenshot) appeared first on Gossips24.com.