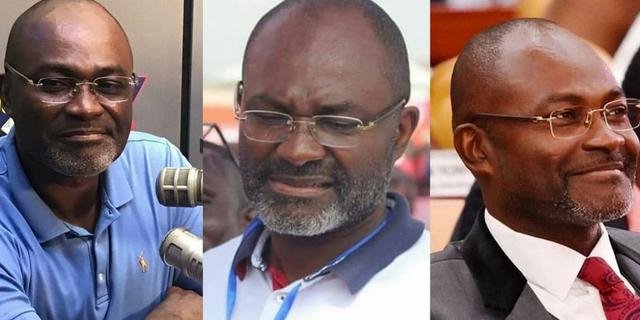 The conflict between Alhassan Suhuyini, the National Democratic Congress (NDC) Member of Parliament for Tamale North and Kennedy Agyapong, the Assin Central MP, has gotten bloodier as the NPP chief scribe has fired more hot missiles at the NDC's stalwart.
Prioet o Kennedy Agyapong's savage rebuttal Alhassan Suhuyini has described him as a big coward who is only loud and confident when he enters NET TV's studios to fire people who don't side with his opinions.
This name-calling followed after Kennedy Agyapong failed to appear before the Privileges Committee to face contempt charges.
Well, according to Kennedy Agyapong who has reacted to Suhuyini's harsh remarks about him, the NDC loyalist is a bloody liar because he has never refused to appear before the privileges committee.
Speaking on NET 2 TV about the whole saga, he said;
He stated that this "canker stems from our culture. When someone commits an error, instead of punishing him to serve as a deterrent, you'll have all kinds of persons apologizing for the person. We live in a country when there is a chief designated for such issues. I don't blame them too much because what they see from their homes is what they pick because they think it's normal until they get us to discuss this

"We are the cause of the employment in this country. Why are foreigners succeeding in this country? They are succeeding because the management staff are foreigners. Why can't we do it ourselves? It's because we are dishonest
Source: Gossips24.com
The post Kennedy Agyapong's beef with NDC's Suhuyini gets bloody appeared first on Gossips24.com.