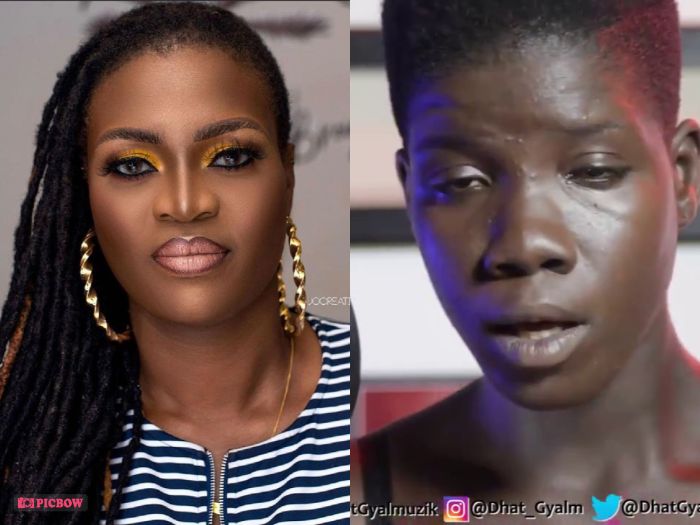 Dhat Gyal, a promising Ghanaian artist who had been AWOL in entertainment for some time, resurfaced a few weeks ago with a shocking narrative that left many people heartbroken.
In an interview with Okay FM, Dhat Gyal stated that she lost her mother when she was hit by a car.
Dhat Gyal further added that her mother's tragic death ushered in a period in her life in which she was forced to hustle in the ghettos and on the streets. She ended up smoking pot and doing all sorts of awful things as a result.
Ayisha Modi who is a loudmouth but has a golden heart has stepped in to extend her benevolence to Dhat Gyal.
Following her terrible narrative, Ayisha has promised to do everything she can to help Dhat Gyal overcome her drug addiction and provide financial support.
Sharing a bewitching photo of Dhat Gyal, Ayisha Modi wrote;
Our lives begin to end the day we become silent about things that matter." "The time is always right to do what is right. @dhat_gyal_africa Dis. Shine on superstar
Source: Gossips24.com
The post Kind-hearted Ayisha Modi to financially support Dhat Gyal who now lives in the ghettos appeared first on Gossips24.com.