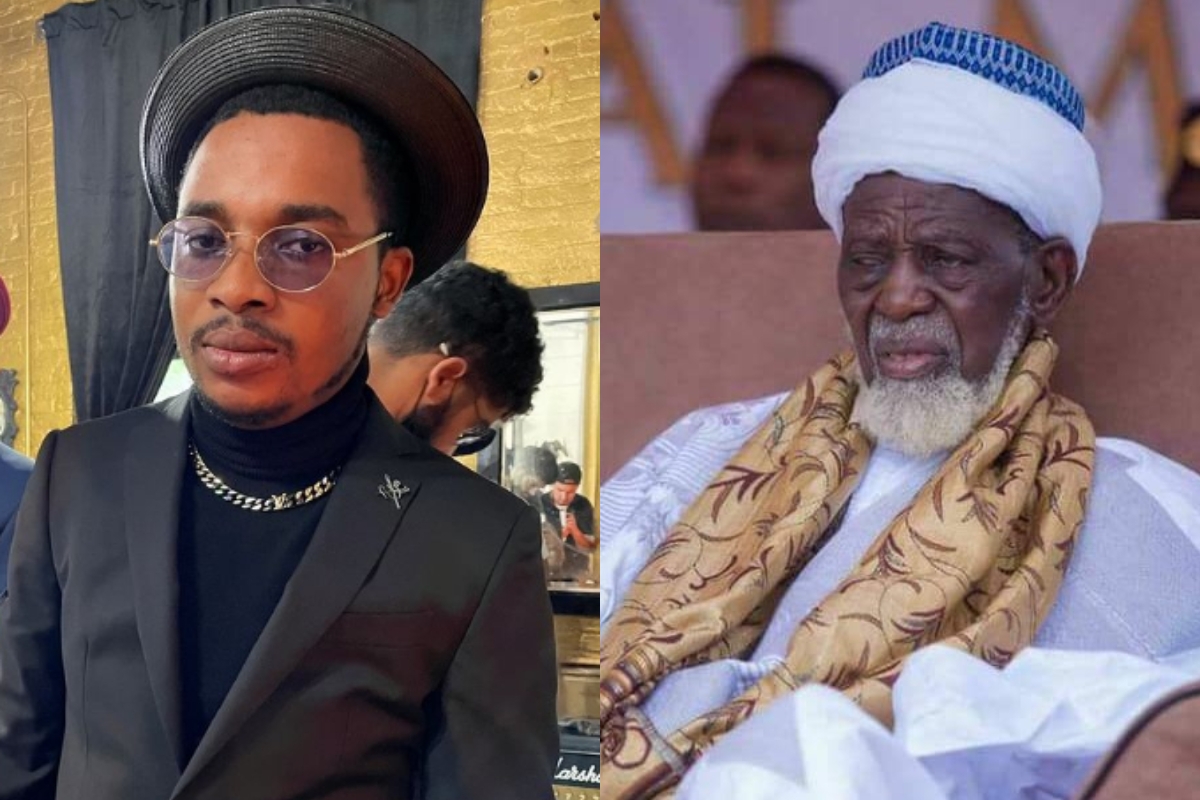 Following Ken-Ofori Atta's humble plea to Ghanaians to financially assist in the construction of the National Cathedral, the National Chief Imam, Sheikh Osman Nuhu Sharubutu led a group of Muslims in the country to donate a whopping GHc 50,000 to aid in the development of the holy temple last month.
He came under severe criticisms as many netizens and some Muslims deemed the donation as useless because the money could have been used to uplift some Zongo youths from severe poverty.
Ghanaians US-based internet sensation, Twene Jonas also launched an attack on National Chief Imam through a video he made on his social media pages.
Controversial and outspoken Twene Jonas insulted the Chief Imam with all his might and further pinned him as a wicked visionless leader.
Following the crucial backlashes, the chief Imam's spokesperson ( Sheikh Shuaib) has come out to defend the act and according to him, the National Chief Imam's GHS50,000 donation towards the building of the cathedral is only a symbolic gesture and not a call to order Muslims to follow suit.
Whiles speaking on Good Evening Ghana, he said;
What Chief Imam has done is not telling all Muslims to go and give but as a response to the visitors that came to him, we want to emphasize the symbolic gesture that I am talking about.

What it means is that the Chief Imam is not opposed to in any way to the building of the Cathedral because that is a Christian project. He is not opposed to it, and to show that gesture, he gave that amount. So he is not telling Muslims that because of what I have done, so you too go …
Source: Gossips24.com
The post National Chief Imam replies Twene Jonas and critics over his Ghc50,000 donation towards the completion of the National Cathedral appeared first on Gossips24.com.