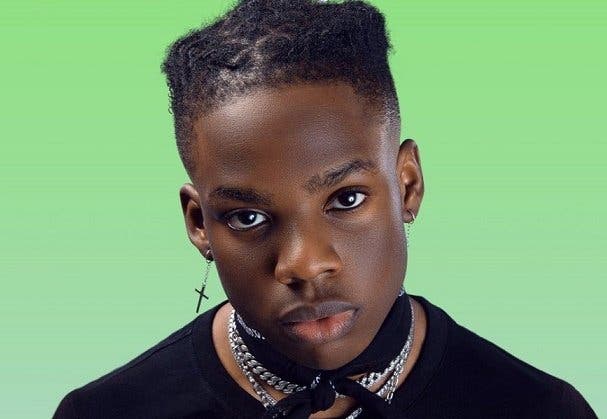 Nigerian popular young singer, Rema, known in real life as Divine Ikubor has shown appreciation to his fans who have been supporting his music.
The award-winning singer took it to social media to show such gratitude to his fans.
The 'Ginger Me' hitmaker made a post on his verified Twitter account to show his appreciation to his fans.
Rema who has had hit back to back after his popular song 'Ginger Me' has been all over the news all the time.
In the post, the singer thanked his fans for sharing his music with family and friends.
He wrote,
"To everyone putting their friends & family on to my music, thank you. It's not everything the internet can do, word of mouth has also blessed me with a lot of amazing fans"
This has made many of his fans and other social media users react. Most fans think it's a good thing the fan is doing because most musicians don't show appreciation to their fans.
But in this case, Rema has stood out to show his appreciation for the love and support his fans have been showing him since he started his music career.
Some of the fans reactions are;
@heismshow – One love remmy my gee…funny how my classmates used to mock whenever I tell them u are talented. Today,am happy to tell u a good number of them are now ravers like me after I made listen to all ur songs and they were like so dis guy Sabi like this….keep serving us d bangers
@KvngOyetola – Yeah yeah that's true, i made my girlfriend and my friends to listen to your songs while one of my secondary school friend Malik made me to be listening to your songs as at December 2019 after he played corny on our deck, We are Ravers, one love
@Verse_26 – Omo, I don't know why, Rema is not the best oo, but my love for him is just outta this world . Any song as far it has Rema in it , bring it on. I'm ready
Source: gossips24.com
The post Rema Shows Appreciation To His Fans For Their Support appeared first on Gossips24.com.