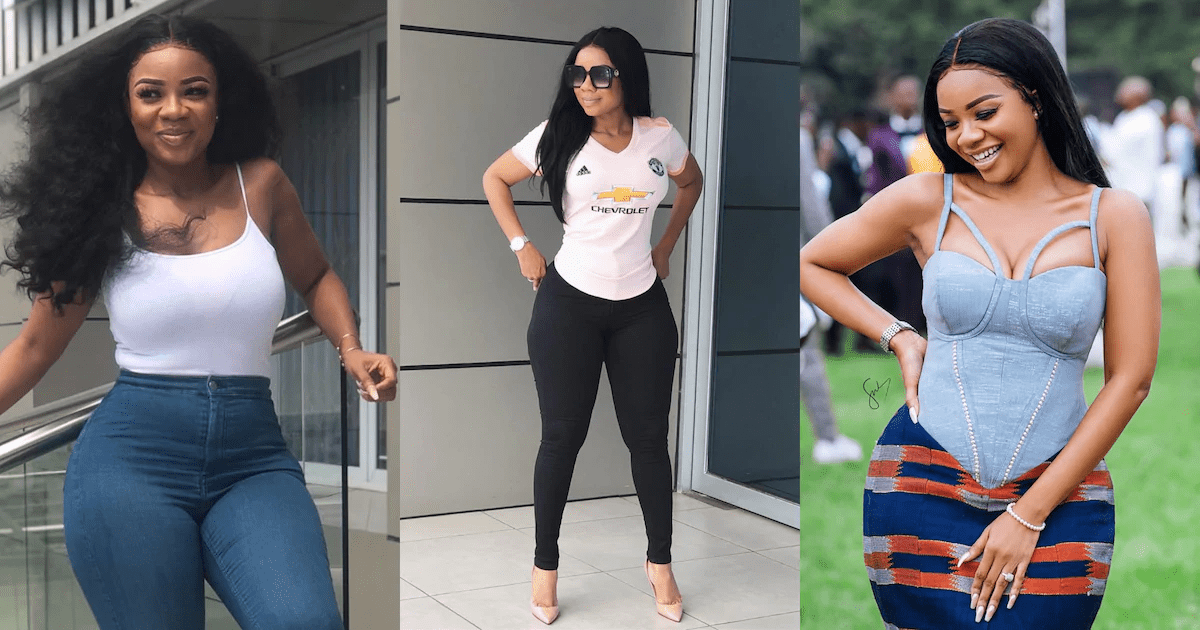 After 12 solid hours, Serwaa Amihere has finally created to news of her alleged [email protected] videos and photos that has gone rife on the internet.
Bombshelli, who is yet to be known by face is the wicked whistle blower who deceived to wash the dirty linens of Serwaa Amihere and her sister to the full galre of the public.
The anonymous Snapchat personality who caused uproar on the local digital space yesternight emohtaclly sated in one of his fast trending writeups that the GhOne employee together with her sister who is known as @Mamiohmyhair once had a 3some encounter with the overlord of the Asante Kingdom.
He further averred that Serwaa Amihere slept with his own best friend's boyfriend in the car and after the friend (Rhoda) found out, she organized a 3some between herself, Dion and Serwaa.
Serwaa Amihere has been brutally censured and roasted on the internet ever since these terrifying screenshots went viral on the various social media platforms.
As a string woman who remains unshaked like the great wall of China, Serwaa Amihere has told Bombshelli, her known nemesis that she remains focused notwithstanding the damage he has caused her.
In a video that has been spotted on her Twitter page, beautiful Serwaa can be seen beaming with glittering smiles whiles under a makeup session to host Ghone's GH Today show.
She captioned the video as: Are you watching #GHToday?
Fameye's spanking new song dubbed "Praise" was playing in the background.
According to Serwaa, she is more focused now than ever.
Check out the video below to know more…
Are you watching #GHToday? pic.twitter.com/SLhi5IbzCE

— Serwaa Amihere (@Serwaa_Amihere) August 13, 2021
Source: Gossisp24.com
The post Serwaa Amihere drops a message for the guy who leaked her alleged [email protected] video and photos appeared first on Gossips24.com.