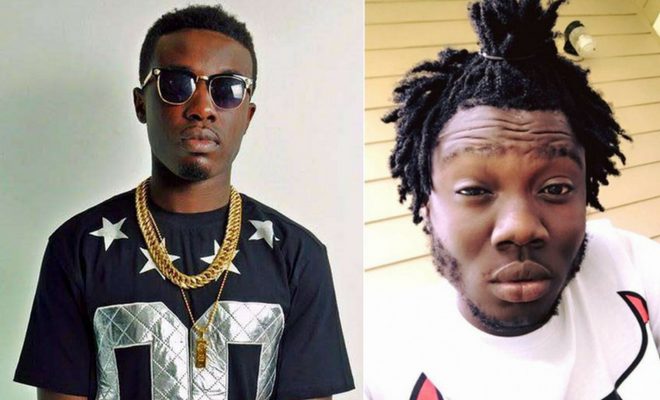 Ghanaian self acclaimed musician, Showboy has taken on his former friend, Criss Waddle again after leveling allegation that he slept with Medikal's wife, Fella Makafui.
Not long ago he came online to revealed how the CEO of AMG fraud him after giving him huge money to buy a house for him.
He said "I send money say go buy me house .u dupe me never buy the house.. sent me pictures of a show room house.. n couldn't say the truth to me.. I found out after 11months … criss waddle duped me ..used my money for himself. betrayed our friendship for his selfish interests. F*ck boy"
He has sparked again as he has sent a stern warning to folks in Ghana who want to do business with Criss Waddle.
Showboy is currently serving a jail term in the United States over the death of his friend, Junior US who was stabbed to death days after flaunting money on social media.
In another post he wrote, "Anytime I asked for my house papers… waddle tells me Corona dey delay things .. not knowing he just made a small down payment..and use the rest if my money for his business .am in prison and he wish I never come home..thats how evil he is. Scammed ur own nigga ..p*ssy *ss".
The post Showboy Calls On People Who Have Bought House From Criss Waddle To Check Through Their Documents, Says "He Go Scam You" appeared first on Gossips24.com.