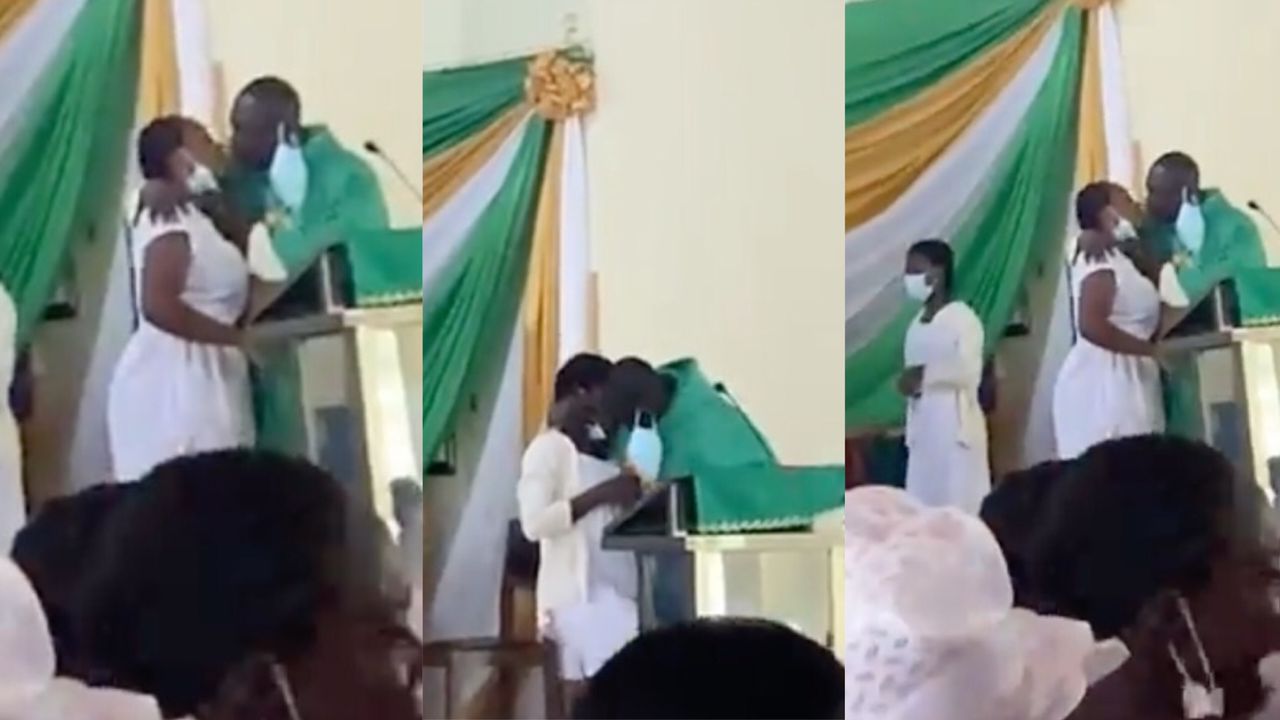 The third student Rev Father Ricky k!ssed has dropped fresh hot charges against the Anglican priest and according to her, the cleric is responsible for breaking her esteemed virginity.
According to this recent allegation, the third lady in the controversial video who appeared hesitant to kiss the priest was a virgin who now feels devirginized by the man of God after the violent k!ss.
Accra based radio station Starr FM made this disclosure in a tweet on the bird app which has added more heat to the already burning scandal.
Citing from the tweet, the third student has since been enraged after the priest k!ssed her since she believes her virginity has been violated by the immoral deed.
In other news, Rev Father Ricky has been relieved of his duties at St Monica's College Of Education. Investigations have also been launched by the school's authorities to look into the matter.
Source: Gossips24.com
The post Student Rev Father Ricky k!ssed exposes how he broke her virginity appeared first on Gossips24.com.