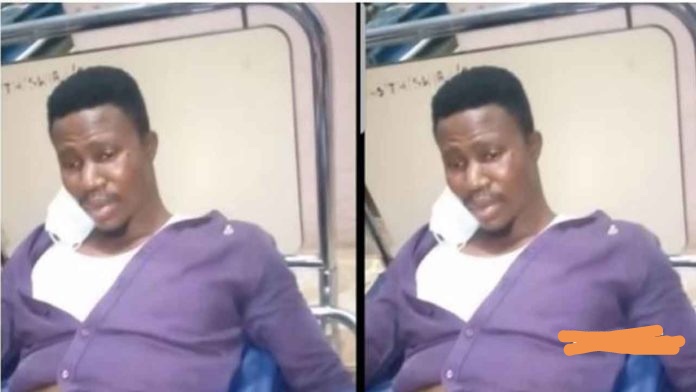 One of the detainees was hospitalized in a critical condition after his testicles were eaten by the other during a struggle in a holding cell.
During a struggle, the man in detention surprised police at the Tafo Pankrono Divisional Police Command in the Ashanti Region by chewing off another inmate's testicles.
It's still unknown what started the fight at the station's charge office on Thursday morning.
According to a police report, the convicts, Jafaru Boakye, a remand prisoner, and Awudu Abdulai, were fighting and during the ferocious brawl, Abdulai is said to have chewed Boakye's testicles, leaving him with life-threatening injuries.
It has also been revealed Boakye was immediately rushed to the Tafo Government Hospital and immediately operated on.
Stay tuned for more!
Source: Gossips24.com
The post Tafo: Prisoner chews fellow inmate's p3nis during a fight appeared first on Gossips24.com.