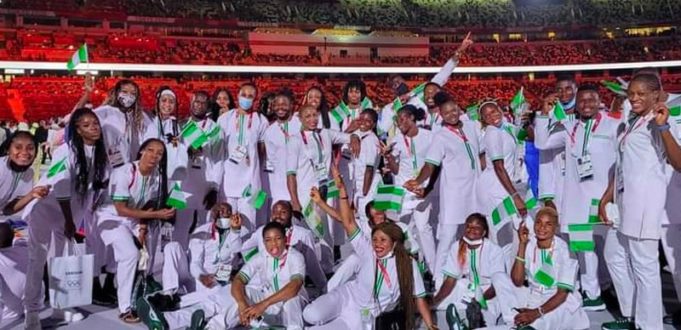 The Nigeria Federal Government has promised a reward for the gold, silver and bronze medalist in the ongoing Tokyo Olympics as they're going to receive $15,000, $10,000, and $7,500 respectively.
This was made known after Blessing Oborodudu, Wrestler won Nigeria's second medal of the game by Dr. Simon Ebohdjaiye Director, Federation and Elite Athletes Department, FEAD of the Youth and Sports Development Ministry
He said, "Gold medalist will now be rewarded with 15,000 dollars, while silver and bronze medal winners will each get 10,000 dollars and 7,500 dollars respectively."
He however added that "The earlier award is 5,000 dollars for gold, 3,000 dollars for silver, and 2,000 dollars for bronze"
The wrestler, Blessing Oborodudu won the Olympics medal courtesy of the silver as the first wrestler to make history.
The post Tokyo Olympics: Nigeria Federal Government To Award Gold Medalist $15,000 Each appeared first on Gossips24.com.