In Africa, Kingship is very common as the head of every cultural setting. Kings do not sit in the palace and control the affairs of the subordinates. Kings now have businesses they run and a solid source of wealth which is what we would be talking about today.
Gossips24 brings to you the list of the top 10 richest kings and chiefs in Africa 2021.
Richest Kings / Chiefs in Africa 2021
1.King Mohammed of Morroco
The King of Morocco, a member of the Alaouite dynasty, was born on 21st August 1963. He was crowned King in July 1999 after the passing away of his father, King Hassan II. King Mohammed VI has an estimated net worth of $2 billion, making him the richest king in Africa. His palace's daily operating budget is estimated at $960,000.
Aside from being a King, King Mohammed VI is a successful banker and businessman in Morocco. The Royal Family is the majority stakeholder in Societe Nationale d'Investissement (SNI), one of the largest investment holding companies with a diverse portfolio. The King owns phosphate reserves, extensive land, and is a leading agricultural farmer in Morocco, where agricultural activities are not taxed.
2.Oba Fredrick Obateru Akinrutan of Ugbo Land Nigeria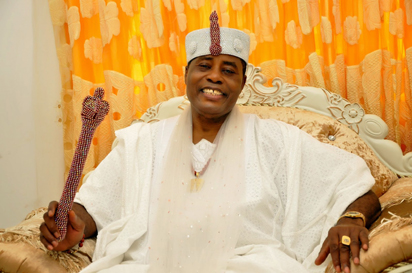 The Olugbo of Ugbo Land was born in 1950 and became king in 2009. He has an estimated net worth of $300 million, which makes him the second richest African royalty and the wealthiest in Nigeria. The King owns Obat Oil, a leading privately-owned oil company in Nigeria. He owns an extensive portfolio of residential and prime commercial real estate property in Nigeria and London.
3. Sultan Sa'adu Abubakar III of Sokoto
Born on August 24, 1956, Sa'ad Abubakar is the Sultan of Sokoto and is considered the spiritual leader of Muslims in Nigeria. He has a net worth of $100 million.
4. King Mswati III of Swaziland
The man who throws flamboyant parties and rules controversies for his relationship with women is the king of around $50 million. The king controls the Tibiyo TakaNgwane, an investment company that owns stakes in sugar refining giants, including Royal Swaziland Sugar Corporation, Ubombo Sugar, Parmalat Swaziland, Swaziland Beverages, and Swazi Spa Holdings. This King is called King Mswati III.
5. Obi Nnaemeka Alfred Ugochukwu Achebe of Onitsha Nigeria
King Nnaemka Alfred was born on 14th May 1941 and emerged as the Obi of Onitsha in May 2002. He is one of the most prominent kings in Eastern Nigeria. Nnaemeka is the Chancellor of Ahmadu Bello University and the chairman of the board of directors of Unilever Nigeria. The Obi serves as the chairman of International Breweries (ABInBev), Nigeria. He is worth $50 million.
6. Oba Rilwan Akiolu of Lagos Nigeria
Oba Rilwan Akiolu was born on 29th October 1943 and was crowned the 21st Oba of Lagos in May 2003. He is a law graduate from the University of Lagos. Oba Rilwan served in the Nigerian Police Force for 32 years, where he ascended to the position of Assistant Inspector General. He comes on our list with a net worth of $40 million.
7. Otumfuo Osei Tutu II of Ashanti Ghana
Otumfuo Osei Tutu II, whose birth name is Nana Barima Kwaku Duah, was born on 6th May 1950. He began his reign as the Asantehene of the Ashanti people on 26th April 1999. The ruler is the Chancellor of the Kwame Nkrumah University of Science and Technology (KNUST), the Patron of the Grand Lodge of Ghana, and the Sword Bearer of the United Grand Lodge of England.
In the 1980s, Osei Tutu II started a finance firm called Primoda Financial Services Ltd, which is located in North West London. In 1989, he established Transpomech International (Ghana) Limited, a mining equipment provider in Ghana. He has a massive collection of valuable gold crown jewels and a real estate properties in South Africa and Ghana. He has a net worth of $40 million.
8. Togbe Afede XIV of Asogli State Ghana
Togbe Afede XIV was born on 23rd April 1957 as James Akpo and was coroneted in October 2003. He holds a Business Administration degree from the University of Ghana and an MBA from Yale School of Management. Togbe is a great investor and has a marvelous reputation including being the current executive chairman of the World Trade Centre Accra, Co-founder of Africa World Airlines Ltd, Sunon Asogli Power Ghana Ltd, Databank Financial Services The majority shareholder in Accra Hearts of Oak FC among the others.
Great Togbe Afede is estimated to have a net worth of $30 million.
9. Osagyefuo Nana Amoatia Ofori Panin of Akyem Abuakwa Ghana
Osagyefuo Ofori Panin, known in private life as Odeshie Kwame Boakye Ofori Atta, ascended the Ofori Panin Stool in 1999. He is the 35th occupant of the Ofori Panin Stool of the Akyem Abuakwa State.
Okyenhene is an advocate for the environment taking a strong stance against acts that result in environmental degradation in the landscape. Nana has been active in raising awareness about HIV/AIDS and in supporting formal education for children of school age and establishment of a tertiary educational institution to produce professionals to help preserve the environment for a positive impact on Ghana as a whole. Osagyefuo Nana Amoatia Ofori Panin is worth $28 million.
10. King Goodwill Zwelithini of Zulu South Africa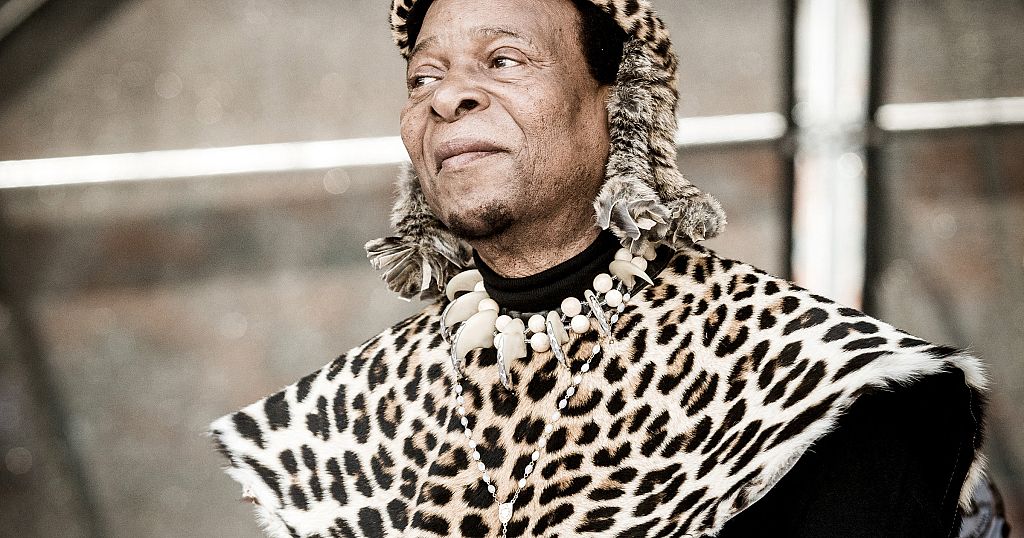 The Zulu reigning king was born on 14th July 1948 in Nangoma, South Africa. He ascended to the monarch position in 1968 after his father, King Cyprian Bhekuzulu, passed away. The Zulu ruler gets an annual allowance of $6 million. He receives grants and other luxuries from the South African government, which are deducted from the country's revenue. He has a Net worth of $19 million.