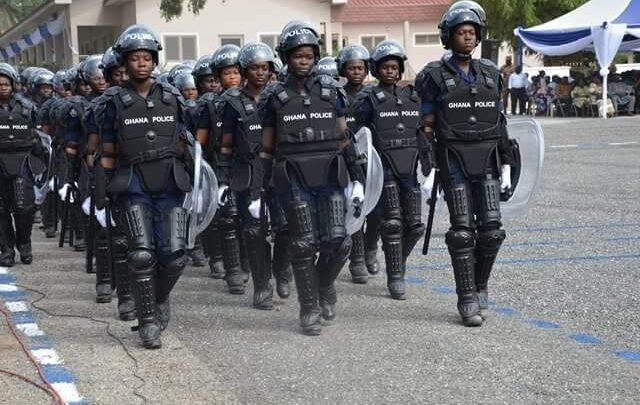 Mr Nurudeen Fuseini, who is a top NPP executive and Chieftan and also Bono East Regional Chairman of the New Patriotic Party has disclosed has openly vowed that he will see to it that no member of the opposition NDC party is recruited into any of the security agencies.
Whiles speaking Adom FM, Mr Fuseni didn't hide how he hates NDC fanatics and further showed how extremist he is.
He is reported to have said;
 As you're aware, recruitments into the security services are underway. I encourage all party members to send in their applications. If you had ever come out as an NDC supporter to criticize the NPP, we will fish you out and remove your application", the Chairman declared.

I have to be honest with you, for us as a party in the region, we will disregard the so-called due process, we are going to apply our set of party rules because we are in power
In the second week of August, all the security agencies in the country, (Ghana National Fire Service (GNFS), Ghana Prisons Service (GPS), Ghana Police Service (GPS) and Ghana Immigration Service (GIS) opened the sales of recruitment vouchers at various banks and post offices.
Source: Gossips24.com
The post Top NPP official vows to make sure that no NDC party members are recruited into any of the security agencies appeared first on Gossips24.com.