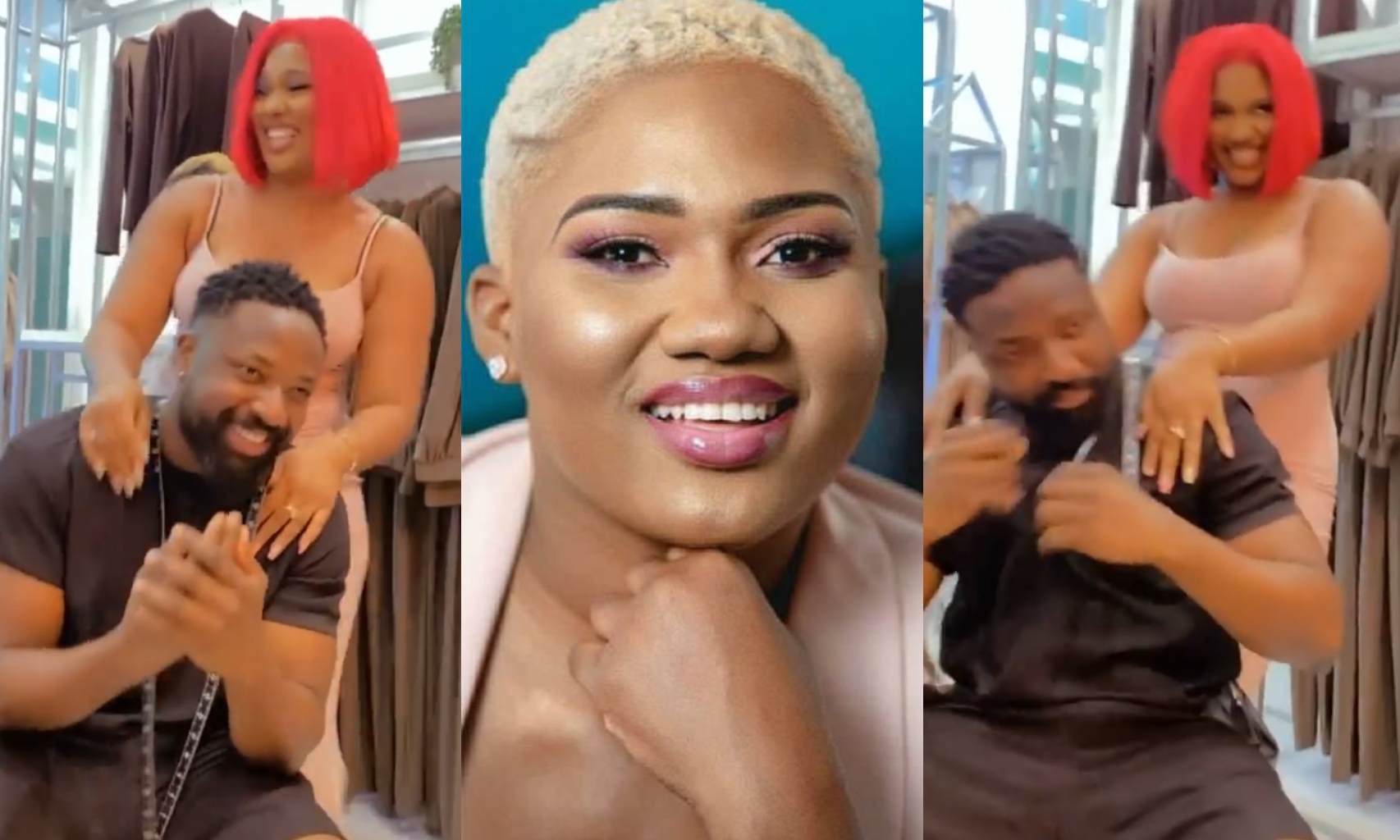 Our very own Abena Korkor who is known for exposing the men she sleeps with – Has been caught on tape trying her possible best to get Ghanaian handsome actor Elikem Kumordzi in bed.
In this bait video that has grabbed public attention, Abena Korkor was filmed massaging Elikem Kumordzi's neck in a humorous video posted on Gh Kweku's Instagram page.
She further went to the extreme and grabbed his tape measure and began to shake her huge a$$ in front of him.
Eliklem who was shy can be heard in the video begging the part time nudit to leave her alone because he's not ready to deal with any sort of public bashing.
This incident is said to have happened during the launch of Salma Mumin's newest apparel line.
Check out the video below to know more…
Source: Gossips24.com
The post Video of Abena Korkor trying to seduce Elikem Kumordzi surfaces online appeared first on Gossips24.com.