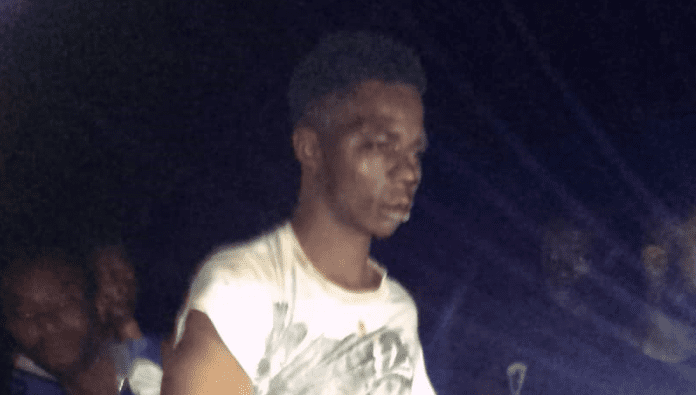 Twenty-five (25) year-old resident of Mafi Dove in the Central Tongu District of the Volta Region is currently in the grips of the Battor Aveyime Police Command for allegedly beheading a 12-year-old boy for ritual purposes.
This sad incident happened yesternight after the suspect was caught taking the 12-year-old's head to the prophetess while dumping the rest of the body in a nearby waterbody.
The neighbours who caught him followed the blood trails from the human head to the prophetess' prayer camp and broke into the structure, where they discovered the suspect and the human head.
In other news, Richard Appiah, the infamous 28-year-old Abesim murderer has confessed to the police that he sells the body parts of his victims for as high as Ghc10,000 cedis.
Source: Gossips24.com
The post Volta Region: 25-year-old guy k!lls a 12-year-old boy for rituals on the order of a popular prophetess appeared first on Gossips24.com.