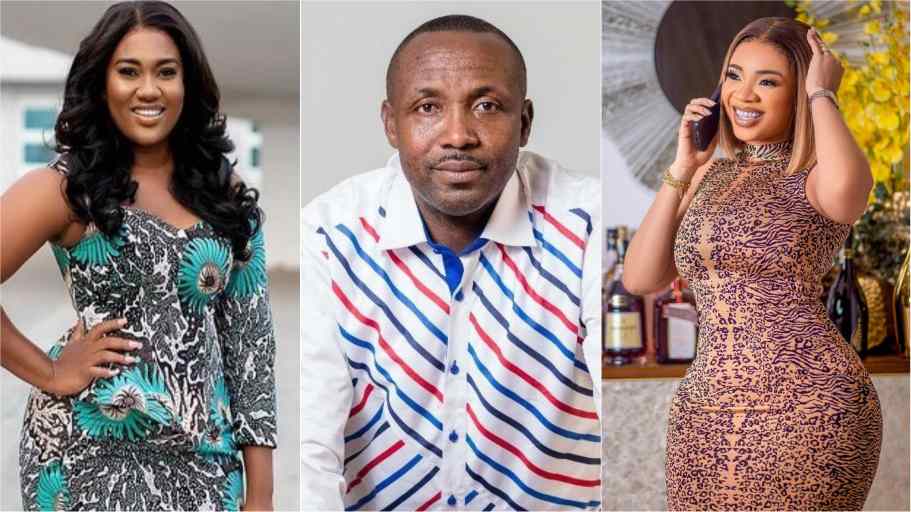 Bombshelli who has set the internet ablaze with his gruesome expose on Serwaa Amihere has been busted as a cheap attention seeker who deliberately dragged the GHOne's employee's name in the mud for cheap clout.
Just some few hours ago, Bombshelli alleged on his Snapchat stores that NPP's John Boadu has been chopping Serwaa Amihere behind the curtains.
He further shared a screenshot that showed Serwaa Amihere in the cowgirl position seriously riding John Boadu.
Well, internet detectives who are also [email protected] lovers have found the true origin of the screenshot. It has been ascertained that the screenshot is from a video on www.1porn88.org.
When you visit the aforementioned website, just type Viktordestroyer and cousin had [email protected] sex in Abuja and you will find out that Serwaa Amihere is not the girl in the fast trending screenshot.
Serwaa Amihere, Rhoda, Dion and her own sister known on the gram as @Mamiohmyhair are currently the talk of town after their alleged 3 some scandal hit the web – Kind courtesy Bombshelli
The post Watch: Alleged s3x video of Serwaa Amihere and John Boadu found – Factcheck proves it's fake appeared first on Gossips24.com.