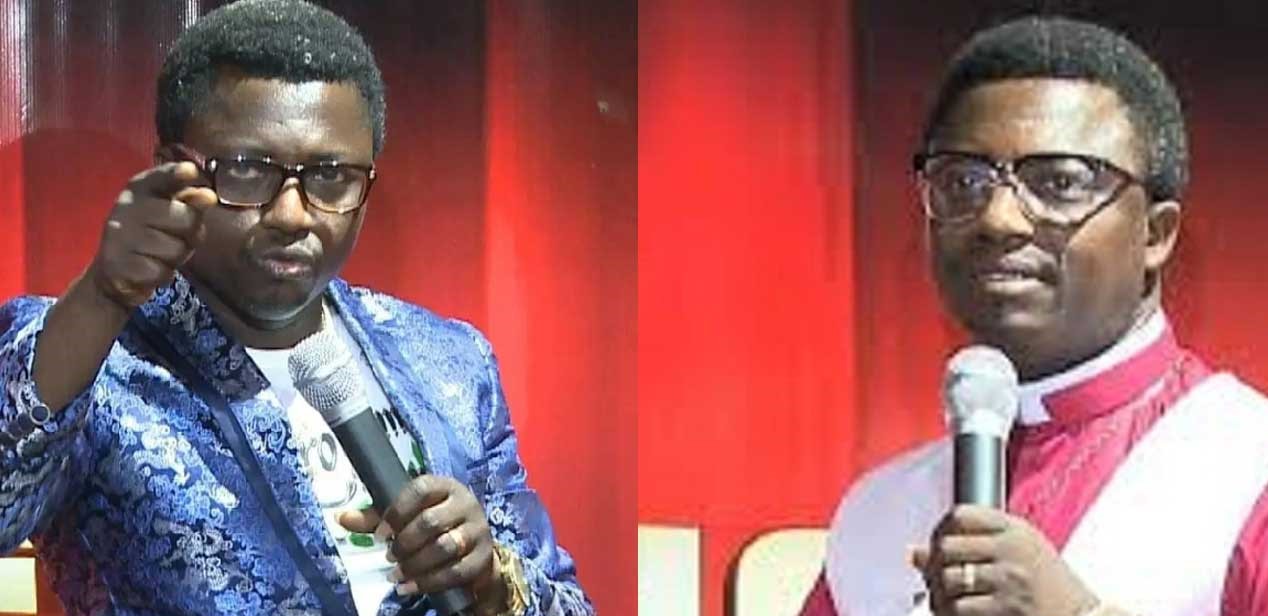 Prophet Ebenezer Adarkwa Opambour Yiadom who is the leader of the Ebenezer Miracle Worship Center in Kumasi, Ghana. Ebenezer Miracle Worship Centre has landed into the social media's trolls pit after he neary showed live po*n on his TV station.
Prophet 1 as he is affectionately called was preaching against the schemes used by fetish priests, particularly those who go about sleeping with their clients.
And during the preaching, he showed a video of a fetish priest seriously undressing a female client to have s3x with her.
After he sensed that the video was near the s3x part, Rev Opambour quickly instructed his producers to halt the po*o video for the sake of his viewers especially his congregation watching him from home.
Check out the video below to know more…
The post Watch: Rev Opambour shows po*no on live TV ? appeared first on Gossips24.com.