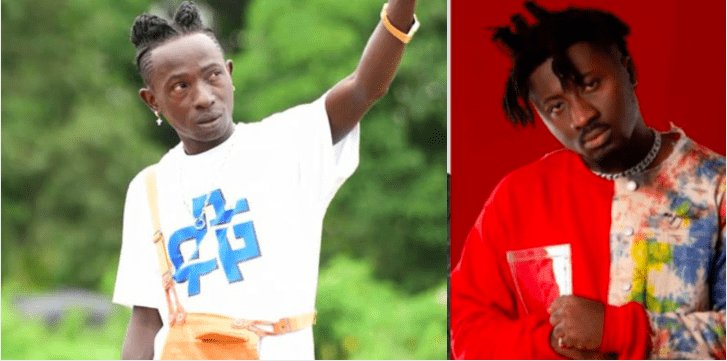 Patapaa remains enraged with Amerado disrespect to him and his brand on his diss song to Obibini dubbed "Throne".
In a line in the song, Amerado said; "Wob3twem S3 Patapaa Ndwom" – Meaning that Patapaa is a mediocre artiste whose song can't stand the test of time hence he's not worth emulating or cherishing.
This line infuriated Patapaa to issue out a stern warning to Amerado through a tweet he authored on the bird app about two days ago.
Patapaa has surfaced with a more direct attack wrapped in vulgarity for Amerado, maybe unsatisfied with the initial warning.
A fast trending video has surfaced online in which the Pa2pa honcho can be seen in full violence mode dragging Amerado and his entire family into the feud.
Infuriated Patapaa went to the extreme to insult Amerado mother with the popular vulgar catchphrase "Wo maame Tw3".
Check out the video below to know more…
Source: Gossips24.com
The post "Wo Maame Tw3" – Patapaa dirties Amerado once again for throwing indirect shots at him appeared first on Gossips24.com.