A woman whose name is yet to be made known has confessed to a very bizarre incident which she committed with the daughter of her daughter.

According to the woman who revealed that she was 49 years of age she had a very good s3x with her son-in-law after she returned home from the hospital where her daughter was in labor only to find her son-in-law m@sturbating in the hall whiles watching a p0rn movie.

The woman who couldn't stop thinking about the huge cassava of his in-law revealed that she went to the man in his room and they had the best s3x she has ever had.

Read the full story below;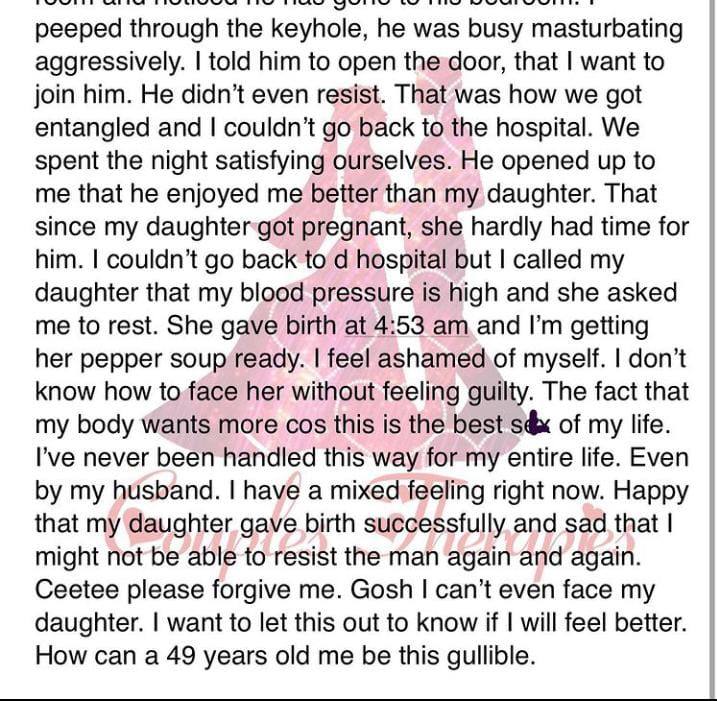 ABOUT POST EDITOR …..

Bansah obtained a degree from the University of Ghana where he started a campus news network (LegonConnect) as a student.
He has been in the blogging and journalism space for over 7years now and well known among bloggers most of which he has mentored into creating a career through writing.
He's well known for his passion for education and his philanthropic gestures towards needy students.
eMail – israelbansah@gmail.com