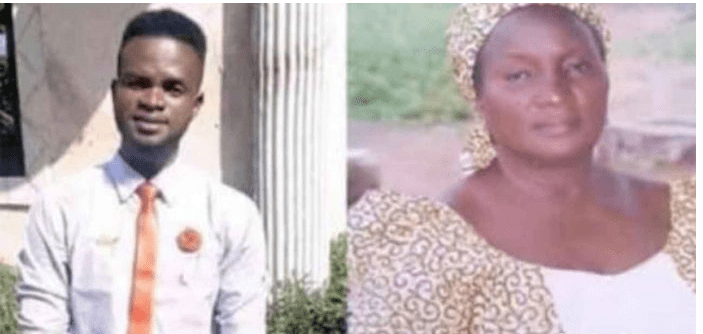 A woman whose name has been identified as Mrs. Jummai Albert is said to have joined his son who was killed by some unknown men just a day after laying him to rest.
According to the report, the mother who was looking forward to rather been buried by his son couldn't hold herself together after she was told that her son known as Jerry Albert had passed on.
The woman who was heavily bereaved by the death of the child was said to have only one child which happened to be the deceased.
The young man was allegedly killed after he had escorted off a friend who came to visit him at home and was laid to rest on September 2 after which her mum died also on 3rd September and would also be buried soon in Zakawan community, Adamawa which happens to be a town in Nigeria
Source:Gossips24.com
The post Woman Dies of Grieve Just 24 hours After Burying His Son appeared first on Gossips24.com.