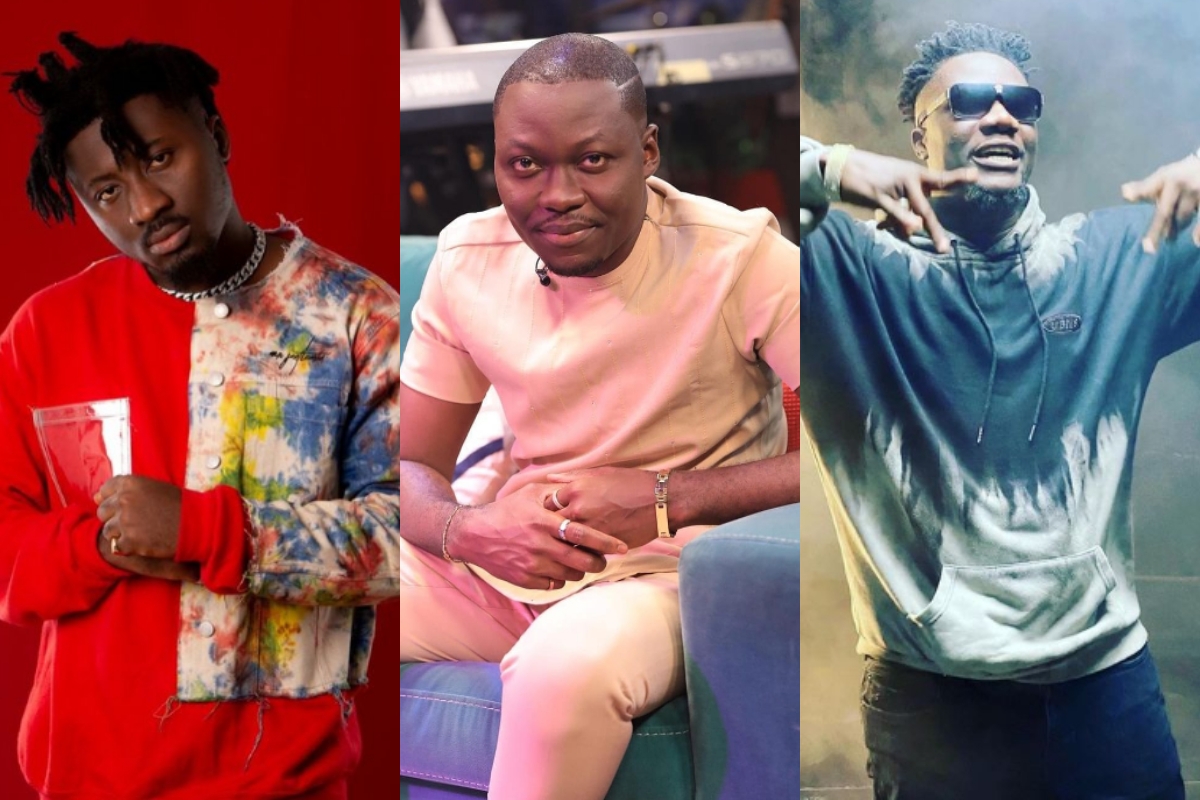 Ghanaian popular entertainment pundit, Arnold Asamoah Baidoo has indicated that Amerado lacks the experience he needs in the music fraternity due to his unfitting to reply to Obibini's second diss track.
Amerado and Obibini have been the most trended artists on social media this week.
It all started when Amerado went to Tim Westwood to deliver a massive freestyle which many Ghanaians hail him.
But Obibini found some lines from Amerado's freestyle which he believes the young rapper was throwing shades at him.
The two rappers have been releasing diss songs for each other.
Obibini's first diss song was titled "Deceased" to which Amerado replied with "The Throne" and Obibini dropped another one called "Carcass".
After the release of Carcass by Obibini, there is no response from Amerado, Arnold has described him as inexperienced.
In a Facebook post, Arnold stated that if Amerado knows he cannot finish the beef, perhaps he shouldn't have started it in the first place.
IF YOU CAN'T FINISH, DON'T START! Lack of experience. Will explain later, he wrote.
See the screenshot below:
The post You Shouldn't Have Started Something You Can't End – Arnold Jabs Amerado appeared first on Gossips24.com.