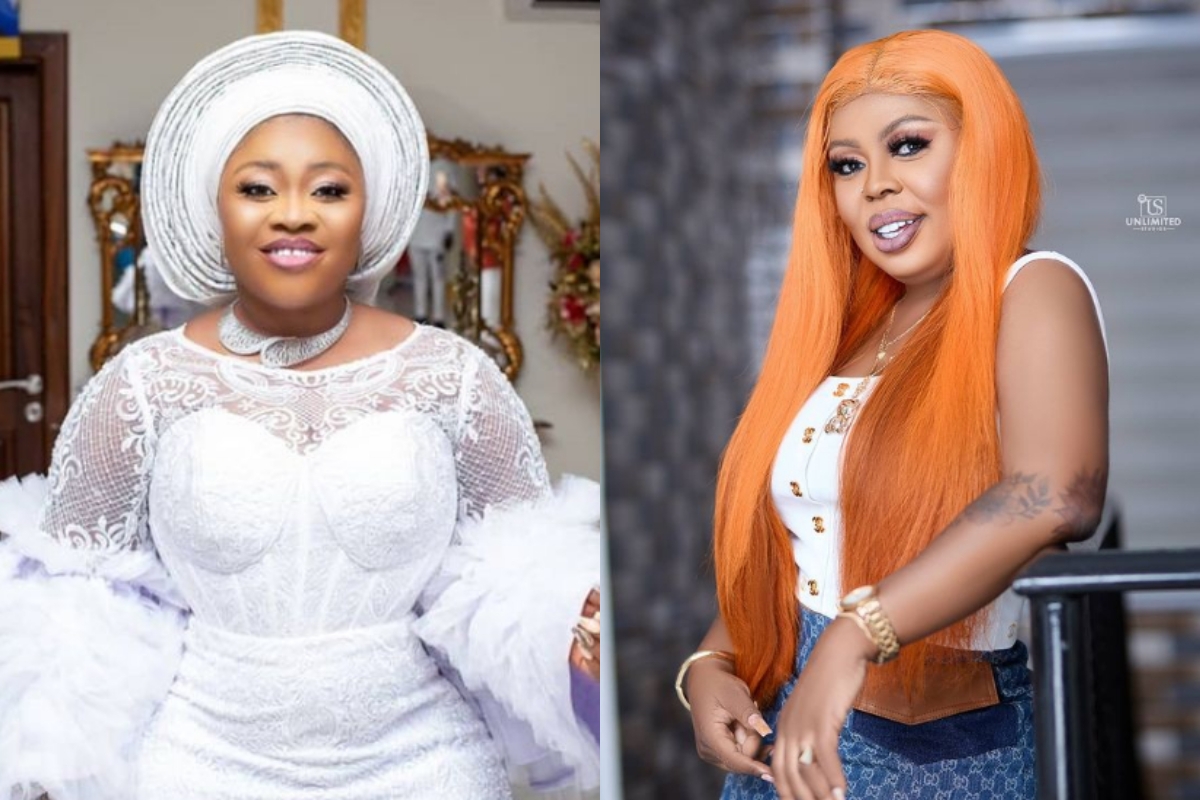 Rev Obofour's wife, Ciara Antwi famed as Bofowaa, has finally reacted to Afia Schwar's insults and attacks on her and the husband.
For the past two weeks, Afia Schwar has been on the necks of Rev Obofour and his family after Ayisha Modi called her out for insulting Gas following the cleric's enstoolment as a king in one of the towns in the traditional area.
In one of Afia's rants, she alleged that Bofowaa went for a butts enhancement surgery because her husband Rev Obofour likes ladies with huge backsides.
She further called Bofowaa a l3sbian who gets her toto sucked by Ayisha Modi on the regular.
In a video sighted on social media, Bofowaa can be seen dancing and singing along song full of jabs and sending shades to whom it may concern which we all know is Schwar.
Bofowaa can be heard singing along the lyrics of the song 'De3 w) tan me b3 br3″ which literally translates "My enemies will suffer".
Check out the video below to know more…
We are patiently waiting for the everlasting barking dog, Afia Schwar to react to these heavy shades and curses from Bofowaa.
Source: Gossips24.com
The post "You will suffer" – Obofowaa curses Afia Schwar (Video) appeared first on Gossips24.com.